Dementia Care
BHN offers complete Dementia care for those suffering from Alzheimer's.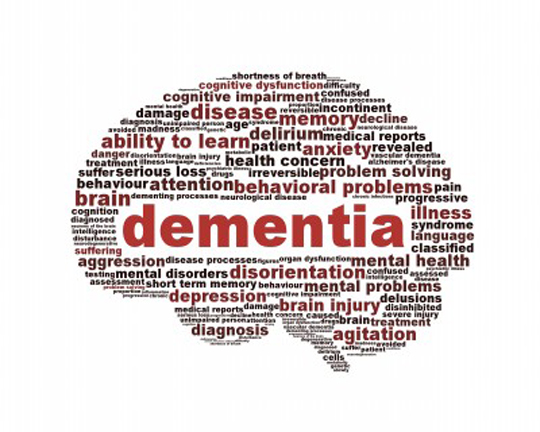 *We coordinate appointments with Consultants, Neurologist, Psychiatrist required for formulating treatment plan for your loved ones if required by you.
**Visit from our Gerontologist who has specialized in Geriatric care.
An individual needs to be under monitored medical care. Our medical care focuses on optimizing the individual's health and quality of life via our trained Caregivers who cope with the many challenges of caring for your loved one with dementia. Medical care depends on the underlying condition, but it most often consists of medications and nondrug treatments such as behavioural and physiotherapy.
Treatment of dementia focuses on correcting all reversible factors and slowing irreversible factors. This can improve function significantly, even in people who have irreversible conditions such as Alzheimer disease. Some of the important treatment strategies in dementia are described here.
Correcting drug doses and/or withdrawing misused drugs
Many seniors require ongoing medications for chronic conditions such as heart failure, high blood pressure, high cholesterol, diabetes, prostate enlargement, and many others.
Reviewing these medications can reveal incorrect doses, drug interactions, side effects, or poor compliance (taking drugs inappropriately or not at all) that could be responsible for part or all of the person's dementia symptoms.
Adjustment of doses, elimination of interactions, and development of a drug-taking regimen to ensure that the person takes his or her drugs as prescribed can help reverse symptoms.
Slowing progression of dementia
Dementia due to some conditions, such as Alzheimer disease, can sometimes be slowed in the early-to-intermediate stages with medication. Many different types of medications have been or are being tried in dementia, that have shown positive results with monitored use under a qualified Medical Practitioner.
Services & Facilities
Our trained team of care givers aids residents with their activities of daily living from walking, grooming to assistance with meals, etc.
Day and night shifts as well as a live-in facility manager ensures that care givers are available around the clock to manage emergencies.
Dementia care, Parkinson's care, etc.
We provide supportive and frequent one-on-one attentive interactions, and a daily plethora of activities to ensure each resident is actively and socially engaged.
Newspaper reading, cards, memory games, puzzles, colouring activities, clay moulding, dancing and regular sessions of singing, yoga and musical therapy, exercise routines, carrom, chess, and so much more. We encourage residents to participate and engage other residents in fields they may have expertise or a keen interest in. This ensures bonding and camaraderie amongst everyone.
We ensure that through these various activities we cater to everyone's tastes and preferences and also cover the much required Motor activities, Neuro motor activities, sensory activities and more.
We serve nutritious, well balanced and delicious Indian meals, snacks and tea. We also provide regular housekeeping and laundry services.
Our trained facility supervisors and nurses provide basic nursing care in monitoring daily temperature, Blood pressure and oxygen level readings. We also provide specialized services for those who need it including Ryle's tube feeding, bed sore management, catheter and IV insertion, wound dressing etc.
You can pick any of the following services as per your loved one's requirement.
Assisted Living
We provide care and assisted living services for any elderly who want to be independent but need some assistance with their activities of daily living such as bathing, dressing, transportation and assistance to follow their medication regimen.
Our care and services include:
Personalised care plan for each resident after a thorough review by our geriatric specialist
Availability of round the clock nursing staffs (Nurses + General Duty Assistants)
Assistance in all activities of daily living: bathing, grooming, toileting, feeding, etc.
Medication management
Nutrition & hydration: nutritious personalised meals as per health condition and requests
Recreational activities customised as per resident history, preferences & needs
Managing hospital visits & other medical related appointments
Laundry & housekeeping
Assisted exercise programmes
Physiotherapy
Social engagement plans (when and as possible)
Transportation