About Us
WELCOME TO
Healthcare and Nursing
You've worked hard and fulfilled your responsibilities, now you should think about your needs, comforts and peace of mind. The time has come to enjoy life on your own terms. Yes, it's time to live with a sense of self respect, dignity and confidence that comes from being independent
Bespoke Healthcare & Nursing is a specialized Geriatric Facility catering to individuals with Alzheimer's, dementia, Parkinson's, and similar conditions. The facility offers personalized care and round-the-clock nursing to ensure the well-being of its residents. Regular visits by doctors and an in-house lab facilitate prompt medical attention and diagnostic support.
Bespoke boasts multiple centers designed to accommodate residents with varying mobility needs. It caters to those who require minimal assistance to walk, as well as bedridden citizens in need of constant nursing care. The residential block is thoughtfully furnished with modern amenities to provide comfort and convenience.
To keep residents engaged and entertained, Bespoke offers various amenities. There are designated areas for dining and physical activities, and Smart TVs provide access to popular streaming services like Netflix, and Amazon Prime, and an impressive collection of BBC and National Geographic DVDs.
Nutrition is a priority at Bespoke, with a delectable menu offering choices for both vegetarian and non-vegetarian food. Residents have a wide array of hobbies to choose from and access to a decent collection of books and magazines. The facility also provides Wi-Fi with assisted video calls, enabling residents to connect with their loved ones and stay socially connected.
Beyond the core services, Bespoke arranges numerous interesting activities, ensuring a happy and stimulating environment for all residents. The presence of gardens outside encourages outdoor walks and facilitates other recreational activities, promoting a sense of well-being.
Through thoughtful communication, Bespoke keeps families and loved ones updated. Regular emails, health reports, pictures, and videos are shared, fostering a strong sense of support and inclusion for residents and their kin.
In summary, Bespoke Healthcare & Nursing is a dedicated geriatric facility that provides individualized care and attention for seniors with specialized needs. It strives to create a fulfilling and joyful living environment, focusing on physical well-being, mental engagement, and meaningful connections with loved ones.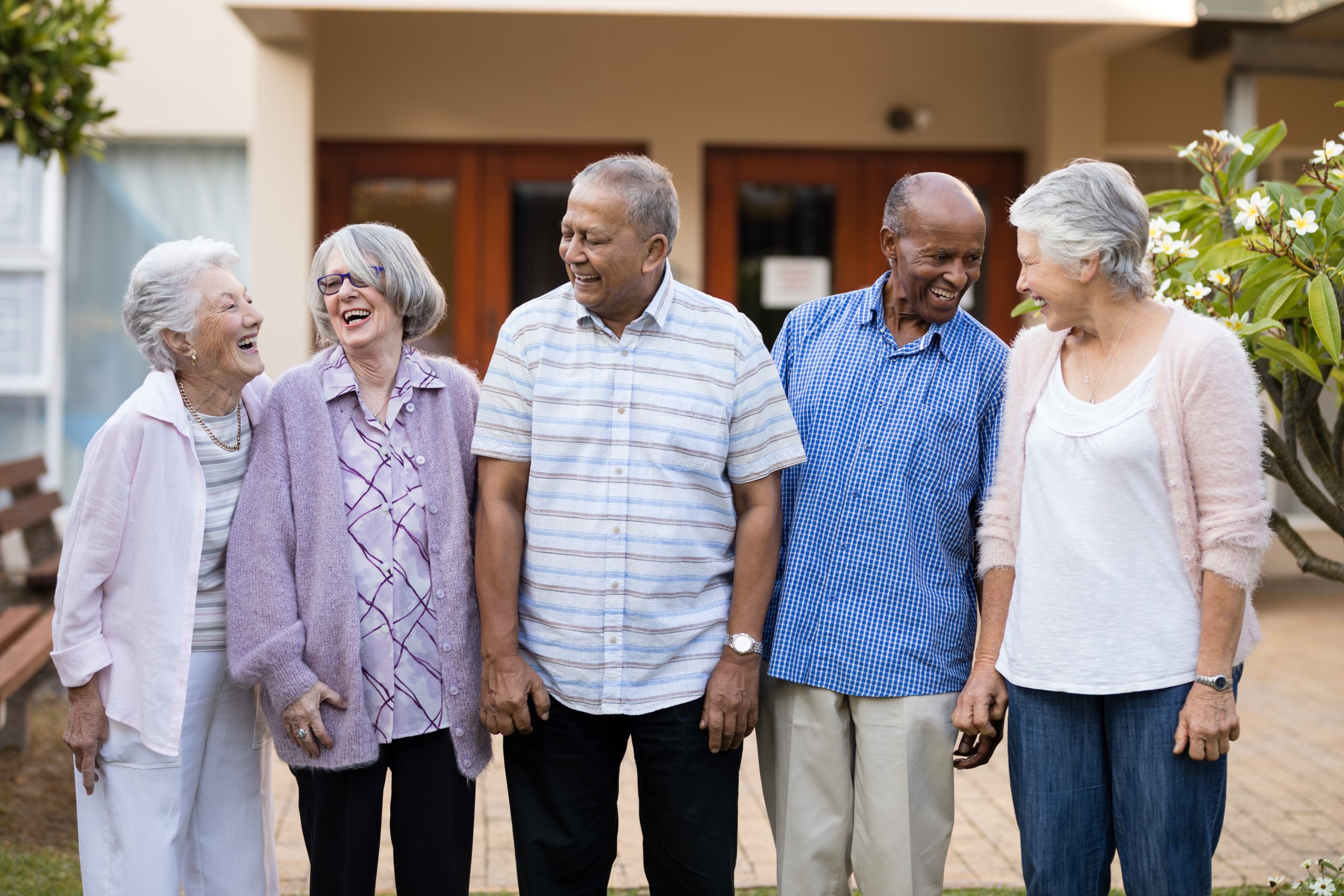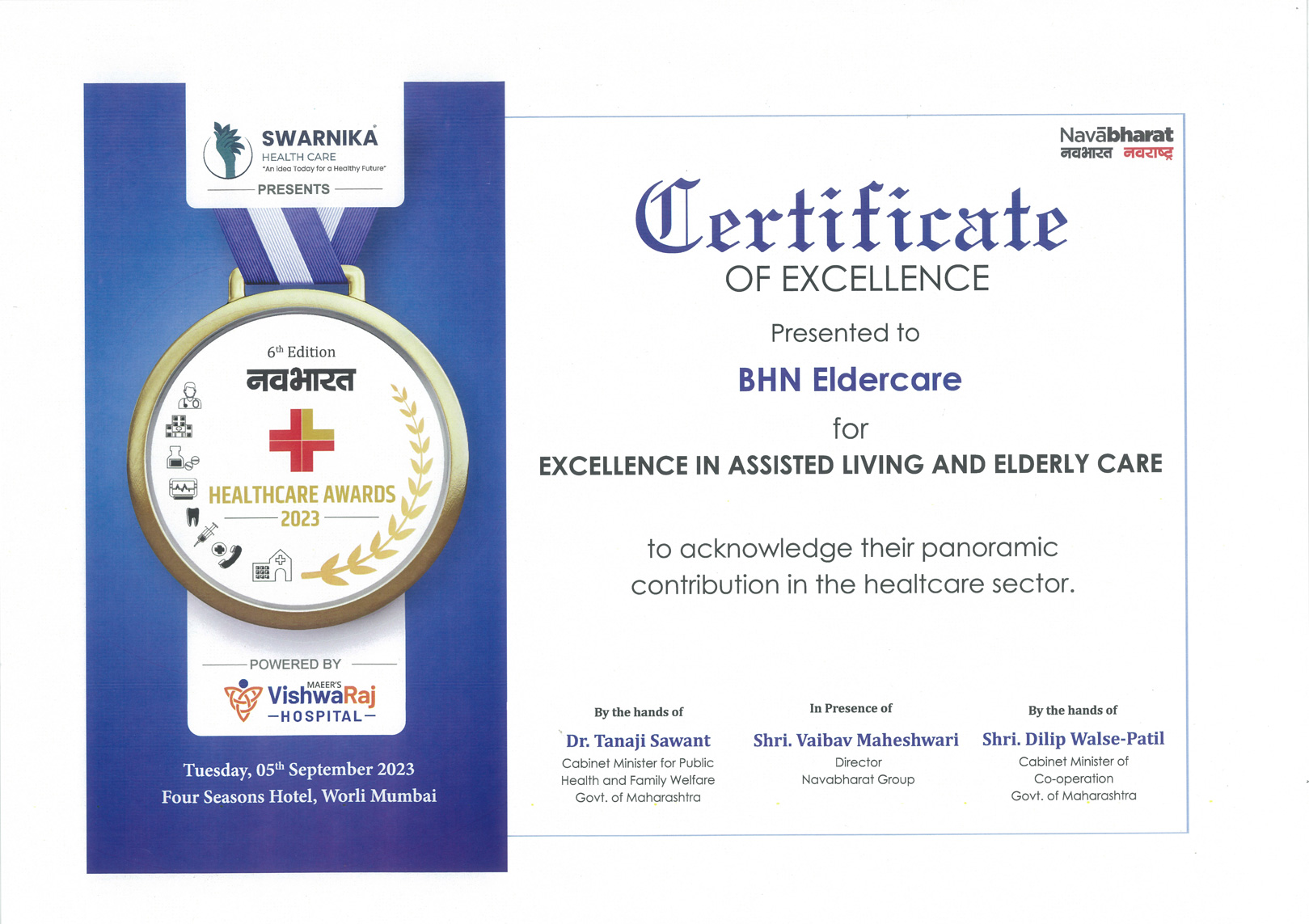 Happy to inform our company has received award for excellence in Elder care at the hands of 𝘿𝙧. 𝙏𝙖𝙣𝙖𝙟𝙞 𝙎𝙖𝙬𝙖𝙣𝙩 – (Cabinet Minister Public Health & Family Welfare, Govt. Of Maharashtra).
𝘿𝙧. 𝘽𝙝𝙖𝙧𝙩𝙞 𝙋𝙖𝙬𝙖𝙧 – (Hon'ble Minister of State for Health & Family Welfare
𝙎𝙝𝙧𝙞 𝙃𝙖𝙨𝙖𝙣 𝙈𝙪𝙨𝙝𝙧𝙞𝙛 – Cabinet Minister
about us
Give 5min for us
watch This !
BHN was established in 2011 at a time when India was still unaware of the need for exclusive 'Assisted Living' facilities.
CHAIRMAN MESSAGE
Chairman Capt. Isbah Syed
Capt Isbah Syed is the Founder and Chairman of the BHN Group of Companies. He began his career in the Shipping Industry and in a short span of time achieved the highest degree of Master Mariner and went on to complete his Law Degree. In 2001 he set up BHN Group which went on to achieve great heights. He is credited with pioneering the concept of DP Ships in India.
In 2005 he decided to venture into Consulting Business and set up BHN Consulting (India) Pvt Ltd which specializes in providing Recruitment and Consulting Solutions with the sole aim of helping Indian & International Business Houses to attain their full potential by having the right people in key positions.
In 2012; BHN under his guidance entered into Health Care Business to be an integral part of the Geriatric Healthcare sector and started Elder Care Centres in Mumbai. Today BHN has Care Centres spread across Mumbai, supporting Elder Members of families by giving love, care and creating a family atmosphere in their Centres. BHN today is looking at rapidly expanding its footprint to cover the entire country with care centers coming up in Pune, Gurgaon, and Banglore shortly.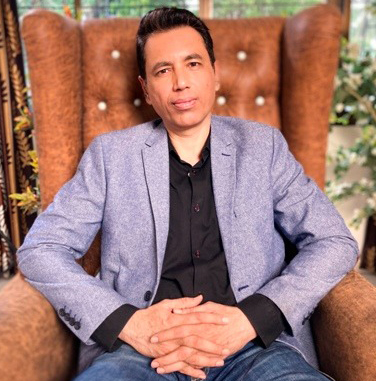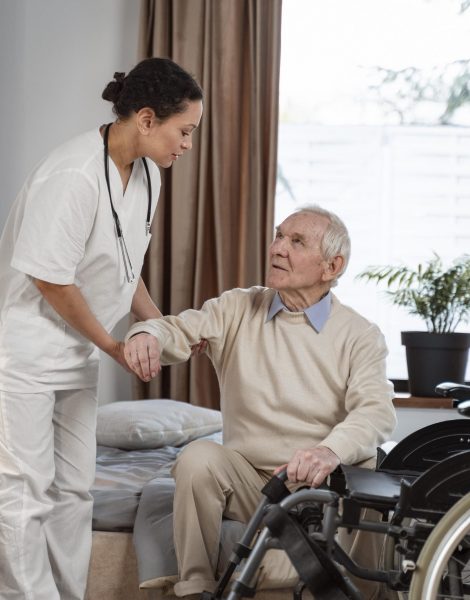 DOCTOR MESSAGE
Dr. Naazneen Ladak
BHN Healthcare is headed by the  largely  educated Dr. Naazneen Ladak who with our associated croakers will be than to help you and your loved bones
Dr. Naazneen Ladak Syed has done her MBBS, and DPM from India and MS Psychiatry and MSPAC from USA. She has rehearsed in the US over 10 times and brings along the rich experience and exposure of having worked there.  She has efficiently treated senior, depression, bipolar, and OCD cases effectively. DR Naazneen was on the panel of the Alzheimer's Association of Fairfax. County USA.  She has also conducted shops on handling cases with madness, train the coach, and is a member of colorful support groups. She's also a trustee of the NGO Pro Age India Foundation which deals with Psychiatry and Geriatric affiliated cases.
when the need arises. The comfort and care of our cases is our major thing.  We're committed to icing that your requirements are met and that your sequestration is admired. And you also know that you'll be treated like a real person and that you'll get individual care from compassionate health professionals in a warm, caring terrain.
The purpose of human life is to serve, and to show compassion and the will to help others.
Happy clients say
"BHN provides a pleasant and healthy environment for our elders.
All their needs are well catered, let it be house keeping, diet as per individuals requirement or doctors for emergency situations.
We can rest assured that our elders are in proper hands when here. it's just another home for our elder. all round care like mentally physically is taken care of one of the best place with lots of love and care."
"BHN old age Pune facility is perfect for your loved ones who needs care and attention when you are not around. The bunglow is spacious and has big rooms with Tv,Ac and washroom. My mother is staying here from past 8 months she is 68 years old and survives on oxygen 24*7.They are taking excellent care of her food, medicines even hospitalization when required. I am extremely satisfied with the service and my mother is also happy at this luxurious facility.
I would also like to thank Namita who is taking care of everything and making things smooth in this facility."
"I recently visited BHN Elder Care Home and was very impressed with the level of service they provide. The staff is polite, professional, and knowledgable, and they go out of their way to make sure that their residents are comfortable and happy.
I was also impressed with the facilities. They have a nice and spacious living area with plenty of amenities for the residents, as well as a well-equipped kitchen. The staff also does their best to keep the residents active and involved in activities.
Overall, I highly recommend BHN Elder Care Home for those looking for the best possible elder care services."
"I recently visited BHN Elder care home, and I have to say, the service was excellent. The staff were friendly and welcoming, and they went out of their way to make me feel at home.
The facilities are top-notch, and the food is very tasty. I especially enjoyed the variety of dishes that were offered. I was really impressed by the level of hygiene that was maintained in the home.
Overall, I had a great experience at BHN Elder care home, and I would definitely recommend it to anyone looking for quality Patient & elder care services."
"BHN elder care home provides The best service I have ever experienced. The staff is always attentive and courteous, and they go out of their way to ensure that my needs are met.
I love the convenience of the online booking system. It makes it easy for me to get an appointment in a timely manner. The facilities are also top-notch, and the care I receive is exceptional. I highly recommend BHN elder care home to anyone looking for superior elder care services."
"Best old-age health care centre in Pune . Neat and well cleaned area, a happy and positive atmosphere.Really a good place to keep our loved ones. I visited the health care center and I was impressed with the level of care and attention I received. Everyone was so kind and patient with the residents, and it was clear that the staff truly cared about the seniors and their families. I was very impressed with the elder care center and would highly recommend it to anyone looking for quality care for their elder family members."
"BHN health care is a lovely Center. The whole team along with the Doctor is very efficient and good care was taken of all inmates. The centre is very well maintained and it is neat and clean. They had a variety of services available, from primary care to specialty care, and I was able to get in and out quickly without having to wait in line. The staff was also very helpful in answering my questions and helping me understand my options. I would definitely recommend this healthcare center to anyone looking for quality care."
"BHN is a wonderful facility that has been providing Dementia care for my elderly relative. The professional and caring staff is friendly. The living arrangements are clean, and the food is freshly made and tasty. Thankful to BHN doctors and staff.The overall atmosphere was relaxed and pleasant. I was very impressed with the level of care that was provided and the attention to detail. I would highly recommend this old age care home to anyone looking for a place to care for an elderly relative."
"BHN health care is a great healthcare center for OLD people. My mother was there at the center for 45 days when I was out of India. The entire team especially the Supervisors was outstanding as they used to response to my what's app messages + used to follow my instructions regarding medicines and insulin shots very religiously from overseas. The centre is very well maintained & hygienic, which is very important. Meals were taken care in a very hygienic manner. I truly recommend this center when you want to make your Old dear ones a bit comfortable when we are out for some reason. Thanks DR. LADAK & BNH for taking great care of my mother."