BHN Home Healthcare & Old Age Home
Introduction
BHN was established in 2011 at a time when India was still unaware of the need for exclusive 'Assisted Living' facilities.
We specialise in the temporary or permanent care of residents who, as a result of Old Age, require routine assistance, treatment, or a specialised and controlled environment.
We believe that the core values of excellence, respect, teamwork, integrity and caring are essential for the well being of our patients and this is evident in our vision and mission
BHN Health Care
Oldage Homes
We are only too aware and realize that moving out of own's home is a daunting and difficult choice. At BHN we try to ensure each of our homes is as homely as possible.
11yrs of relevant experience in and follows evaluated and evidence-based best practices.
The ambience of the living and dining areas and of the exterior facades have been thoughtfully created to give a sense of 'Home'. Furniture, décor items, lighting and colours of common areas and rooms are warm and inviting
24/7 Medical help is available. We offer a hassle-free life to celebrate your golden years!
we follow process driven quality systems that adhere to international standards of clinical care, safe environment, medication safety, respect for patient rights and privacy
"BHN health care is a great healthcare center for OLD people. My mother was there at the center for 45 days when I was out of India. The entire team especially the Supervisors was outstanding as they used to response to my what's app messages + used to follow my instructions regarding medicines and insulin shots very religiously from overseas. The centre is very well maintained & hygienic, which is very important. Meals were taken care in a very hygienic manner. I truly recommend this center when you want to make your Old dear ones a bit comfortable when we are out for some reason. Thanks DR. LADAK & BNH for taking great care of my mother."
"BHN is a wonderful facility that has been providing Dementia care for my elderly relative. The professional and caring staff is friendly. The living arrangements are clean, and the food is freshly made and tasty. Thankful to BHN doctors and staff."
"BHN health care is a lovely Center. The whole team along with the Doctor is very efficient and good care was taken of all inmates. The centre is very well maintained and it is neat and clean"
"Neat and clean place. All elders are treated with respect and care"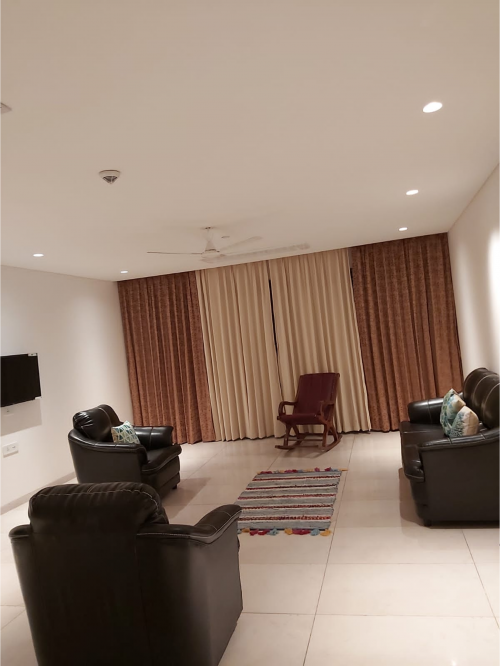 Live a Life of Comfort & Dignity.