Common Psychotic Disorders & How They Can Be Treated?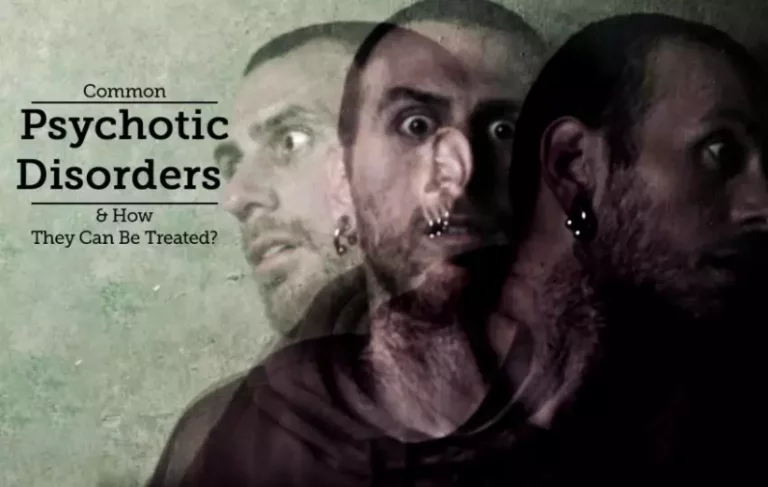 Common Psychotic Disorders & How They Can Be Treated?
Severe mental disorders that affect the mind and cause abnormal thinking are referred to as psychotic disorders. These disorders make it hard for a person to communicate with others, make good judgements, understand the difference between reality and imagination and behave appropriately. There are many different types of psychotic disorders. Some of the more common psychotic disorders are:
Schizophrenia
This is the most common psychotic disorder. People suffering from this disease suffer from delusions and hallucinations that last for longer than 6 months at a time. There are three types of symptoms associated with this disease:
Psychotic symptoms that affect the person's thinking such as hallucinations, trouble organizing thoughts and ideas, delusions and strange movements
Negative symptoms that make the person seem depressed and do not allow him or her to function normally and show emotions.
Cognitive symptoms that affect how the person thinks.
Schizophrenia cannot be cured, but can be treated and managed with a combination of medication and psychotherapy.
Brief Psychotic Disorder
People who suddenly show psychotic symptoms that last for a maximum of a month and then resolve themselves are said to be suffering from a Brief Psychotic Disorder. Some of its symptoms are:
Hallucinations
Delusions
Chaotic thinking
Inappropriate behaviour and dressing
Senseless babbling
Memory loss
Disorientation
Change in eating and sleeping habits
Weight loss
Treatment for this condition may involve hospitalisation if the symptoms are severe or if the person is a threat to himself or herself. Usually medication, psychotherapy or a combination of the two are used to treat this condition. In extremely rare cases, this condition may recur.
Delusional Disorder
This disorder refers to a condition where the person has a delusion or false belief involving a real life situation such as being followed, deceived, poisoned, sick etc. In order to be diagnosed as delusional, the person must show no other symptoms of schizophrenia. These delusions should also not be the result of any type of medication or intoxicant. Treatment for this disorder is challenging and needs to be tailored to the patient's needs. In most cases, medication and cognitive therapy are used to improve the patient's quality of life and social functioning.
Shared psychotic disorder
Sometimes, if one person in a long term relationship suffers from a psychotic disorder, his or her partner may also start believing in the same hallucinations or delusions. In most cases, apart from this, they show no other symptoms of psychotic disorders. This condition is rare and usually treated with psychotherapy.
Bipolar disorder
Bipolar disorder, which is also known as maniac depression, which and is related to extream and unusal mood shifts, frequent changes in brain activity level along with energy. It is commonly of 4 types, namely Bipolar I disorder, Bipolar II disporder, Cyclothymic disorder and other unspecified disorders. People suffering from bipolar disorder often suffer from 'mood episodes', which is further of two types one is manic episode and depressive episode.  In case you have a concern or query you can always consult an expert & get answers to your questions!